Left hand traffic, right hand sales, Italy PerDormire became the most popular "traffic harvester"
---
The bedding industry has entered a new stage. From making money at the beginning of the industry, to discounts and promotions, service competitions, and now to the refined operation of the brand, it seems increasingly difficult for dealers to get a share of the bedding industry. Traffic is the core of business. In today's increasingly high cost of customer acquisition and fierce competition for traffic, capturing traffic is tantamount to taking the lead in breaking the situation in this battle against the market.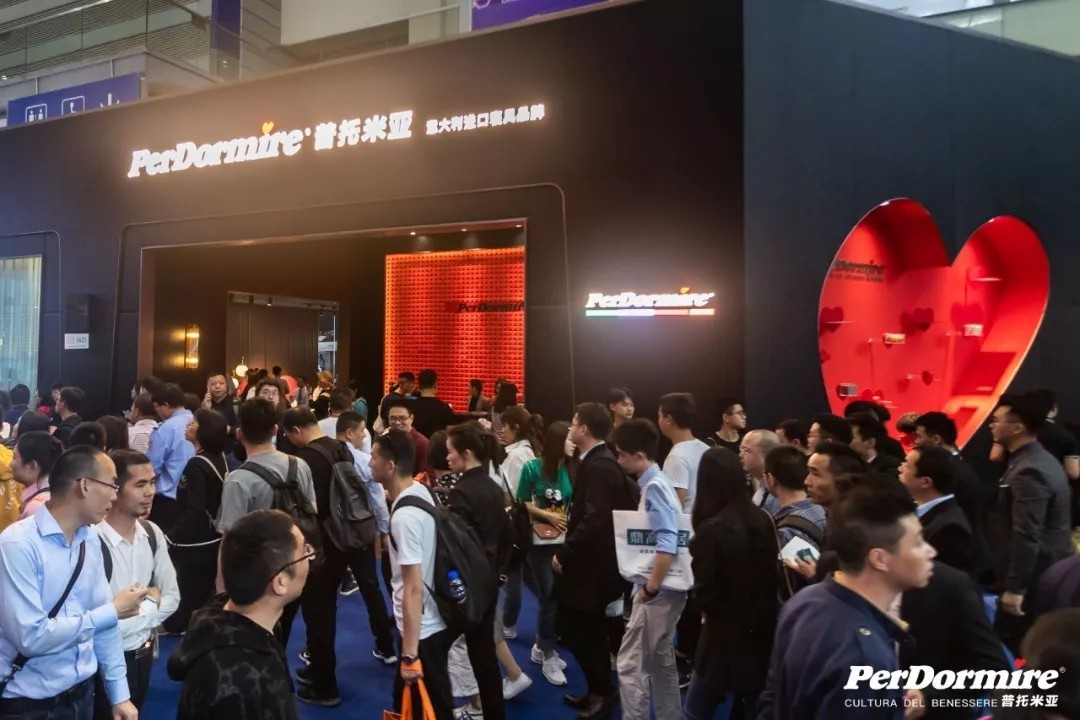 PerDormie, "Flow Harvester", appeared at Shenzhen International Furniture Exhibition
90% of people stay in this "heart",
80% of people are attracted to the store by this "heart"
The heart is where people are.
The new "flow harvester" has come!
At the 34th Shenzhen International Furniture Exhibition, PerDormie, a bedding brand from Italy, surprised four people. At PerDormie booth, a heart IP that has long been famous and dominated the C-position of the screen, formed a natural flow magnetic field, attracted countless visitors to the exhibition, and became a "flow harvester" in the bedding industry.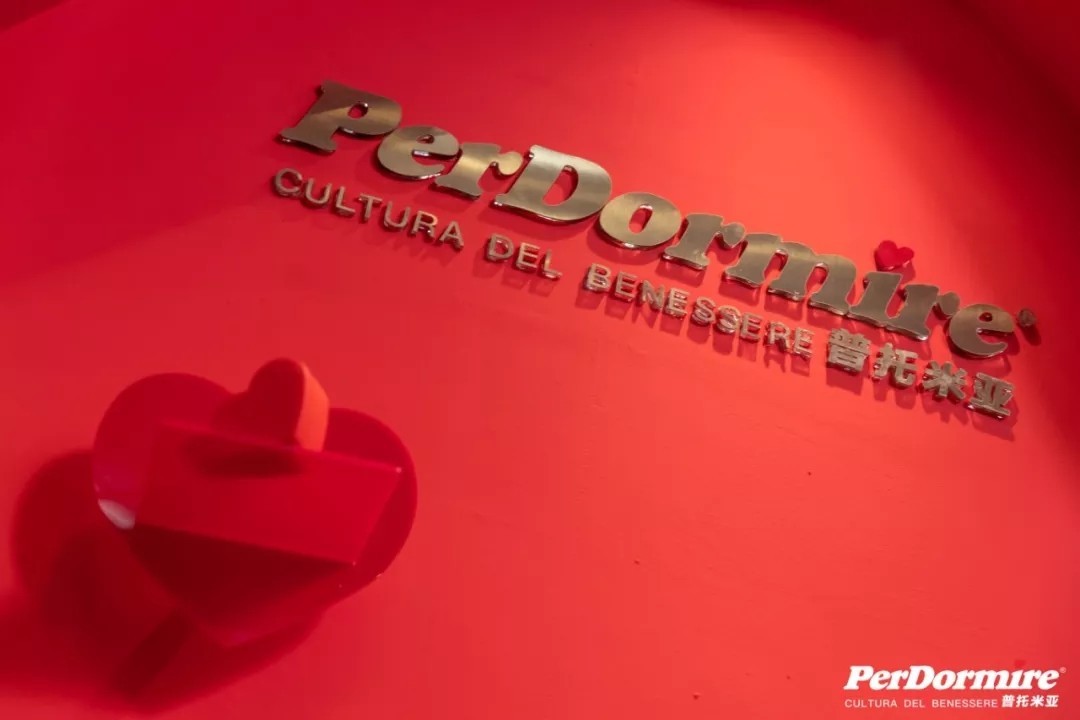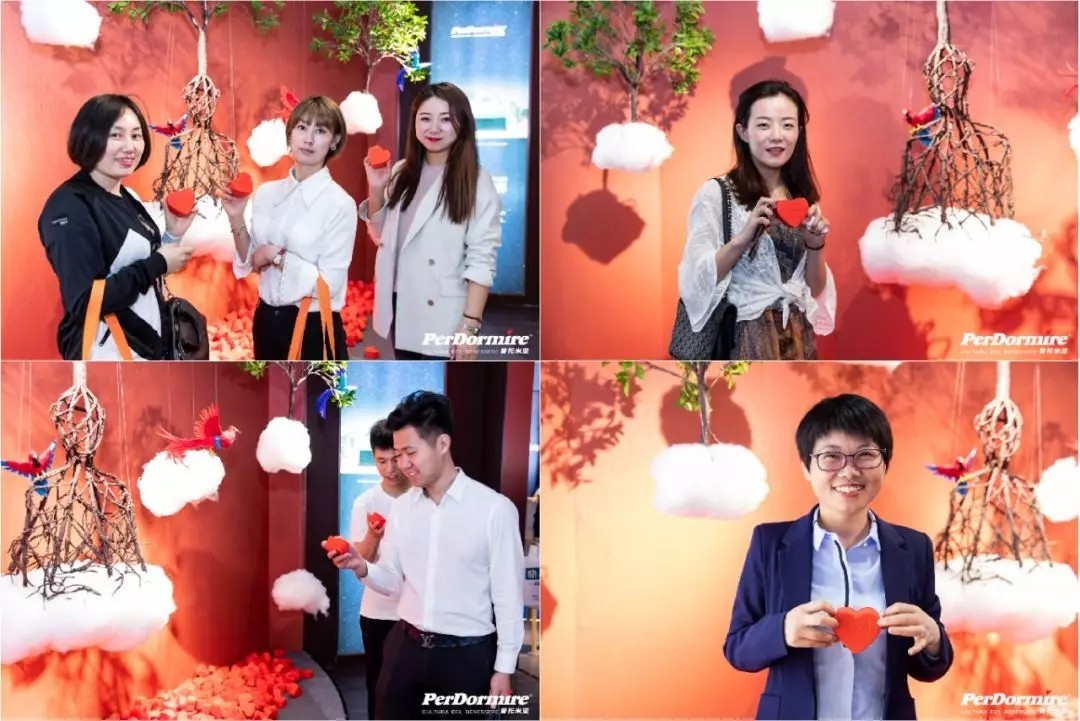 PerDormire's heart is as popular as ever, from its birthplace in Italy, to Europe, to more than 40 developed countries in the Americas, Asia and other five continents; From Milan Exhibition in Italy, to Cologne Exhibition in Germany, and then to Shenzhen Furniture Exhibition in China, PerDormire Hearts are extremely popular everywhere, harvesting hundreds of millions of fans around the world.
Since entering China in 2018, it has taken only three months to become famous. The "wave" of hearts has swept the industry both inside and outside. It has dominated all major social media. With PerDormire stores settling in major cities, heart IP has blossomed all over the country. Under the general environment of the industry's decline, it has stood out and made rapid progress all the way.
This time at Shenzhen International Furniture Exhibition, PerDormie once again demonstrated its charm to the world, with its unique heart IP, high face value Italian sleep products, and the blessing of Watson's global sleep kingdom.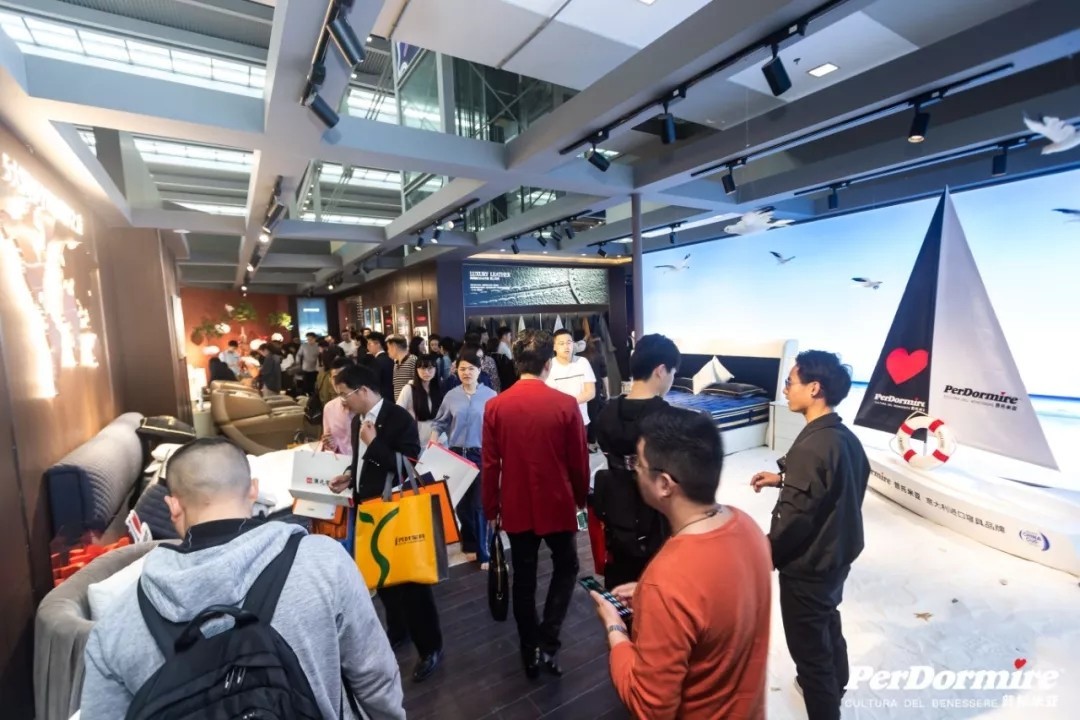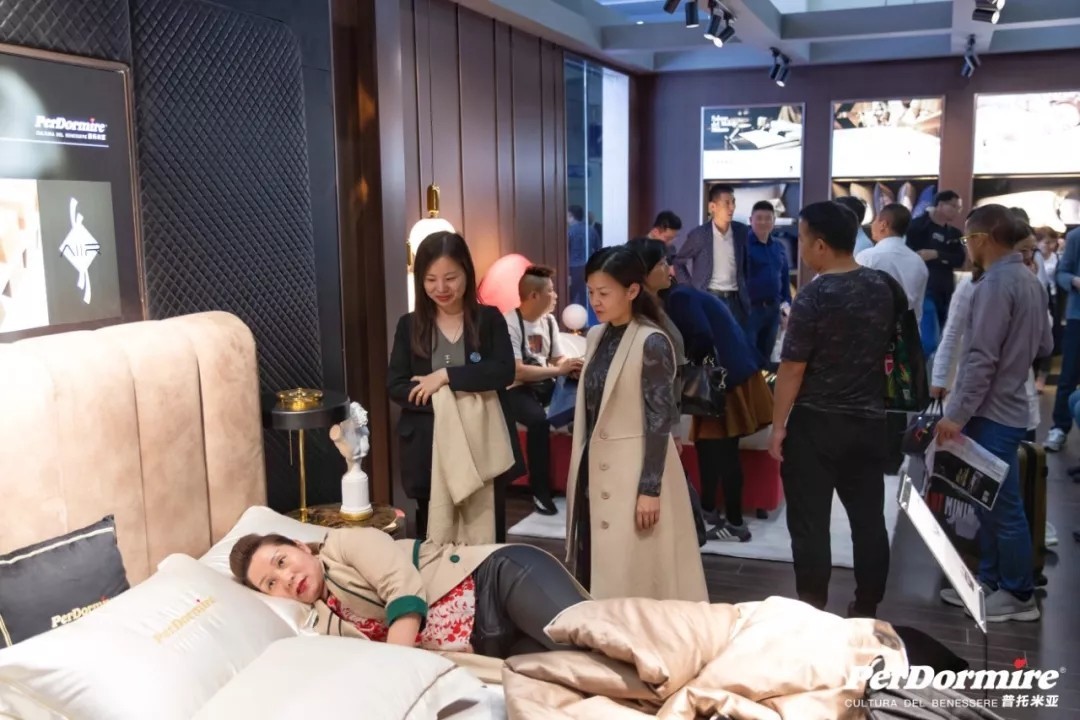 Left hand flow, right hand sales and gold absorption index explode
The terminal competition is also a competition for attention. In the era of eyeball economy, attention has become a scarce resource among all kinds of dazzling information. The PerDormire IP is undoubtedly the focus and traffic.
Not only traffic, but also PerDormire's sales volume is good. It ranks first in the market in Italy, and its products are sold all over the world, It is deeply loved by consumers, and is also favored by many star hotels. It has become the cooperative bedding of 148 European hotels, and is also the royal bedding brand of the Asian top sailing event "China Cup".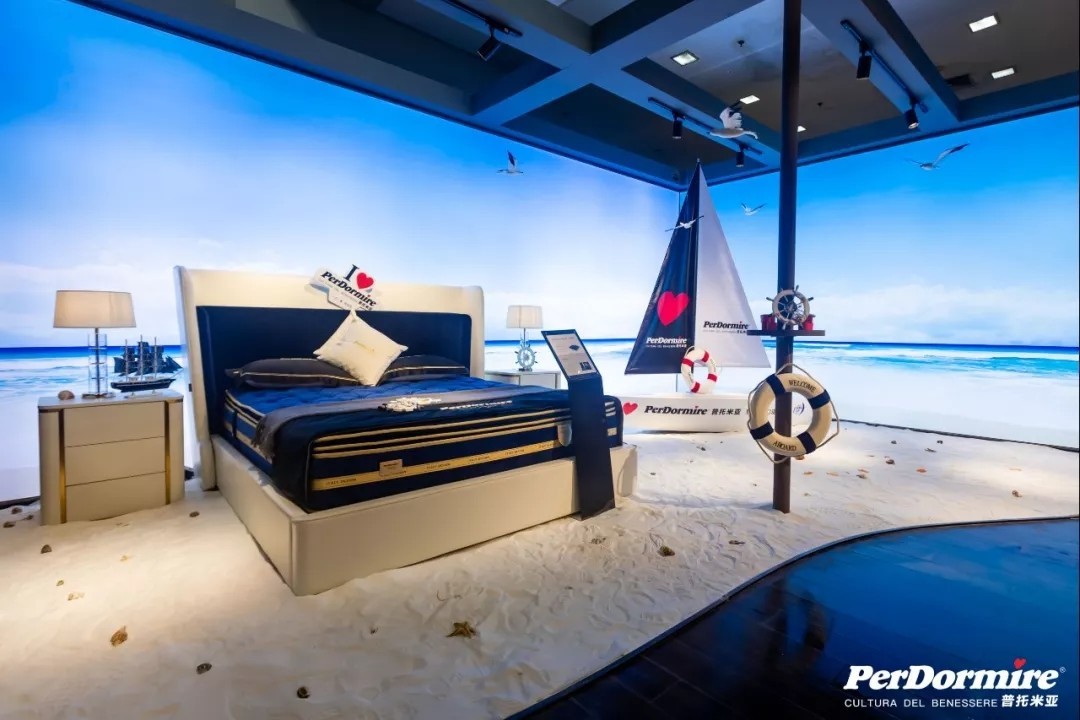 Although traffic can drive sales, to complete the conversion from traffic to sales, we need to rely on hard power. PerDormire's products are highly competitive in terms of appearance, sleeping feeling and quality.
PerDormie, born in Italy, belongs to Materassificio Montalese S.P.A (Italian Montales Group) and was founded by CASO family, a craftsmanship family. Its headquarters is located in Florence, the capital of art. It gathers the precipitation of Italian culture and contains the ultimate pursuit of functionality and exquisite craftsmanship. Each product is a combination of art and craftsmanship, condensed into a unique character.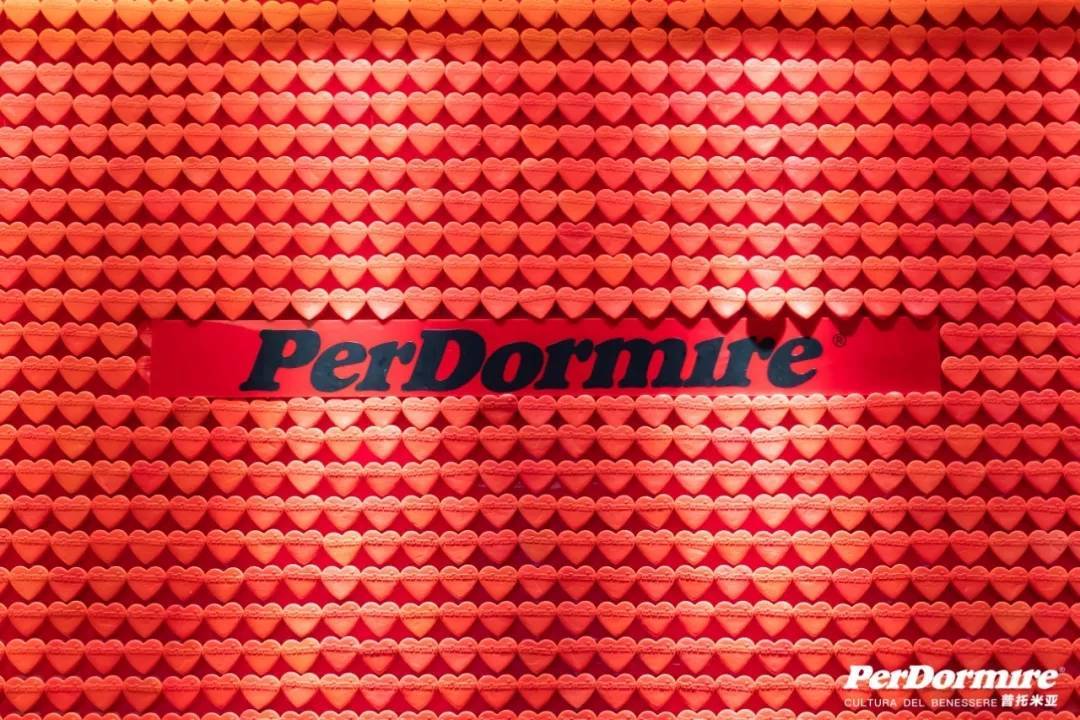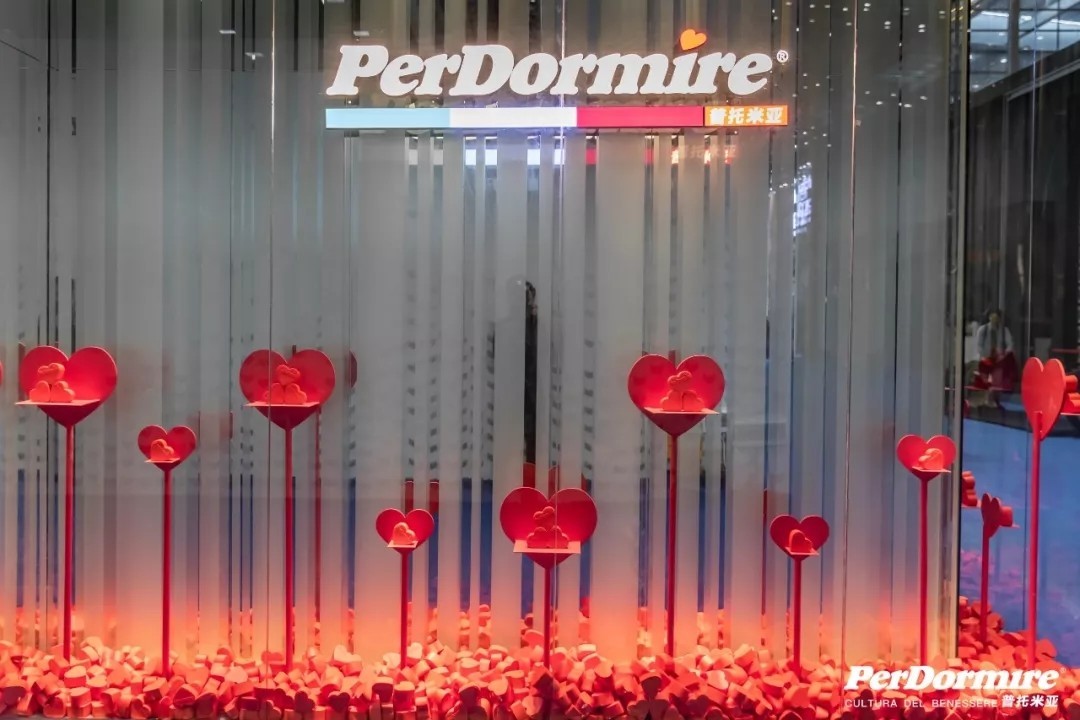 PerDormie is also jointly designed with the Italian national art design master FABIO NOVEMBRE. FABIO is the designer of AC Milan headquarters and Lamborghini building, as well as the designer of Nemo mask chair and Her&Him chair, which are popular in the world. FABIO cooperated with PerDormire to design a series of bedding Luna, Nuvola, Abito, Regina, etc. to create the most representative Italian sleep aesthetics and present Italy's high-end lifestyle and popular taste.
On the site of this exhibition, the bedding work "Regina" of FABIO was presented. Inspired by the dress of the European royal palace queen, the design was combined with PerDormie's "heart" by taking its curving neckline. The noble and elegant red heart bed reveals a powerful aura like a queen besides romance. Bold and avant-garde design attracts countless eyes.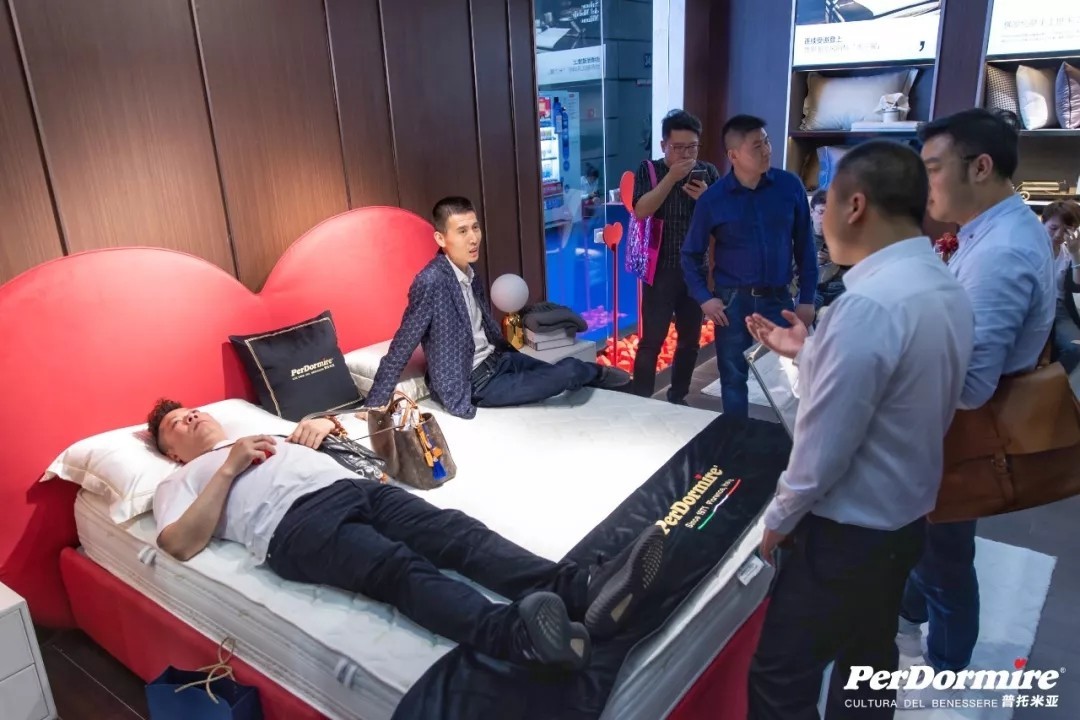 Not only is it high appearance and comfort, PerDormire deeply matches the psychological budget of consumers with the most reasonable price, meets the needs of users of different classes, and forges the gold attraction of products. Both traffic and sales volume are responsible, and the PerDormire gold absorption index has exploded.
Home retail destroyer Watson leads with 5 magic weapons
PerDormie is led by "Watson", the household retail destroyer. Watson Grand Home is jointly invested by three giants in the industry, namely, Red Star Macalline, Fantasy Home and Minhua Holding. It integrates a professional and deep team in the sleep industry, a mature and integrated supply chain in the whole industry, and a rich channel for attracting customers to escort every partner!
In 2019, Watson Grand Home made full efforts to select four brands from around the world based on the four dimensions of "fashion, quality, technology and value", formed a total of "Watson Global Sleep Kingdom" camps, and created five unique marketing magic weapons to help break the situation quickly and prepare to seize the top of wealth!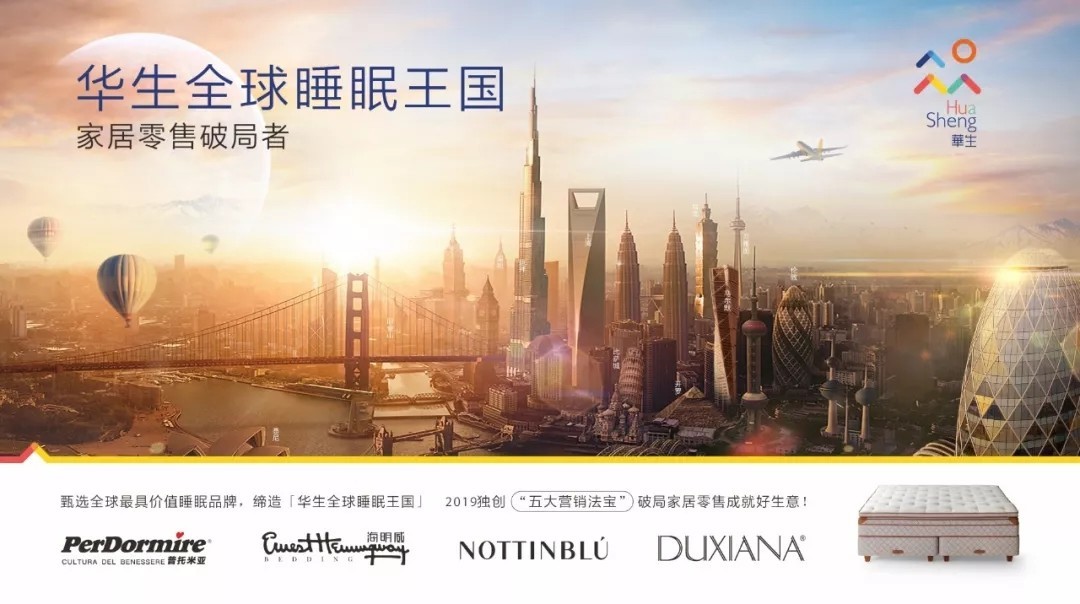 The five marketing magic weapons of Watson -- "new retail", "intelligent management", "community marketing", "Watson Cloud Education", and "point platform". Make good use of management and training, give you good sales, good profits, achieve good business, and help you win the future!
New retail: online leading to stores, robbing people, money and territory
Different from traditional e-commerce, Huasheng Dajia implements the same price for online and offline products. It uses 24-hour online customer service to channel Internet traffic and big data to deliver them to stores, and offline experience deals, breaking the profit barrier between online and stores. More importantly, online store delivery orders belong to exclusive dealers in the same city, avoiding channel competition, and maximizing store profits.
Intelligent management system: building store operation expressway
Human resources online, data online, management process online, and Watson's intelligent management system are triple online, enabling stores to reduce costs, improve efficiency, ensure data and financial security, so that each store has a strong and independent "heart".
Community marketing: open up a new battlefield of wealth, with exponential growth
Watson shares the new fruits of social dividend and seizes the market with community economy. Targeting the new building community, we should accurately lock, open community stores, establish communities, and gain the trust of owners through all-round and multi angle interaction to capture the new building market; For the old house upgrading market, stimulate the demand for mattress replacement by means of resource replacement and community building, store customers and direct sales; In addition, there are new Internet fission marketing methods such as micro group buying and inbound distribution to seize the market commanding heights.
Huasheng Cloud Education: fragmented time training to improve team combat effectiveness
The terminal retails the bayonet, the strong ability has the high sales volume! Traditional training is centralized, time-consuming and fruitless. Watson Cloud education platform, cloud teaching, cloud testing, and AI robot online three operations, which can be used immediately after training in fragmented time, so that your team has strong ability and high sales.
General platform: the strongest coaching team in the industry, teaching you to double your performance
The 200 terminal marketing elites of Huasheng Dajia's "point platform" will help dealers throughout the process, provide point-to-point sales guidance for stores, help the performance improvement through first-line guidance, be directly responsible for sales, and help stores create billing miracles.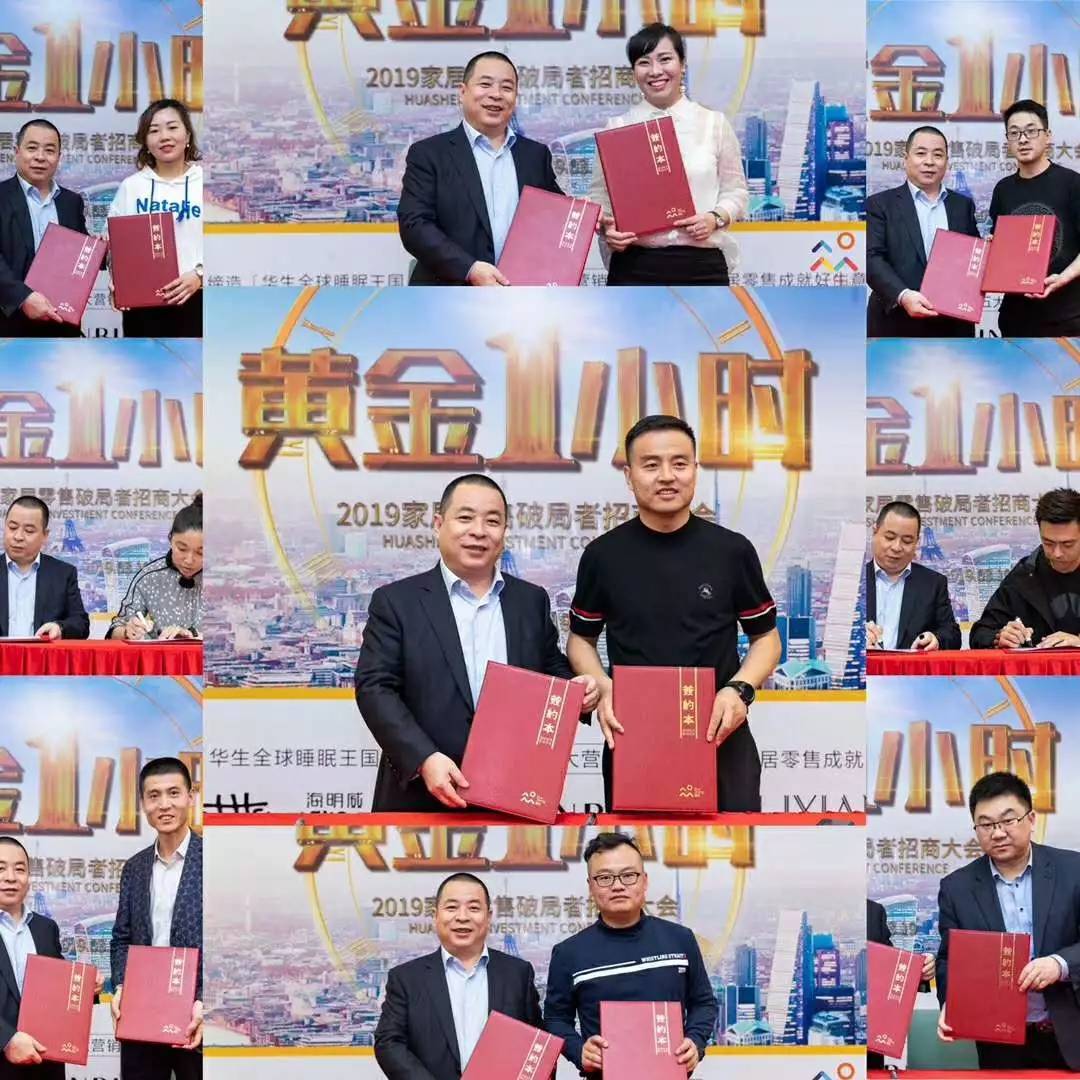 The first sales volume in Italy, the IP traffic of dominating screen C, the strength of Watson Home, and the five marketing magic weapons to help break the situation... Achieve the most attractive bedding brand in 2019: Italy PerDormie! The truly explosive "traffic harvester" has come. In the era of gold digging traffic, you still lack a wealth heart IP!
undefined